Enterprise Architect
February 2, 2021
February 2, 2021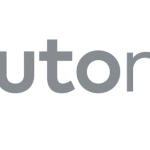 Website automatizelabs automatize
demand driven, supply chain optimization
Automatize is in search for an Enterprise Architect to design and iterate on top of our existing of our Supply Chain Optimization platform.
Come join a Grapevine, TX tech startup revolutionizing the modern-day supply chain. As a member of Automatize, you will play a key role in growing a digital ecosystem focused on automated optimization. We are currently well established within the oil and gas sector and expanding quickly into new complex supply chains.
Stack you will interact with:
Technologies: MERN stack: AWS cloud, MySQL, MongoDB, Express, React.js, react-native, Node.js, Kafka, and graph.ql
Architecture: Domain oriented microservice environment, SAAS multi-tenancy
As a part of the automatize team, you will:
Lead the technical direction of the platform focused on event-driven data processing and modeling.
Lead the identification and analysis of enterprise business drivers to develop enterprise application architecture requirements, including data architecture, application security authentication, integration architecture, and documentation of architecture for solutions and landscapes.
Develops goals and establishes target architectures, consistent, reusable patterns and an "approved" technology list.
Focus on Collaborative Orchestration, Utilization Optimization, and Forecasting models.
Benefits:
Short-Term and Long-Term Incentive packages
Competitive Compensation
Great office location 1 block from the Grapevine Main Station
20 minutes to North Dallas, 25 minutes to Downtown Fort Worth
Paid Time Off (PTO) – 2 to 4 weeks of PTO granted
401(k) Retirement Plan – 4% match
Medical Insurance & HSA
Dental and Vision Benefit Plans