QA Automation Engineer
February 2, 2021
February 2, 2021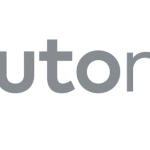 Website automatizelabs automatize
demand driven, supply chain optimization
Automatize is in search for an QA Automation Engineer  to work closely with product and engineering teams to develop test plans and automation that enables successful deployments.
Come join a Grapevine, TX tech startup revolutionizing the modern-day supply chain. As a member of Automatize, you will play a key role in growing a digital ecosystem focused on automated optimization. We are currently well established within the oil and gas sector and expanding quickly into new complex supply chains.
As a member of the automatize team, you will:
Be responsible for creation of test strategies and methodologies for new features, test case development and hand-off to regression team for execution.
Work with developers, product managers, and QA team members to achieve a high quality bar for the platform and team.
Skills required:
Experience Android and/or iOS applications
Experience Web Application Platforms
Ability to understand technical specifications, designs and code.
Experience working with internationalized products, and internationalization frameworks.
Self-driven to improve test coverage and effectiveness
Ability to understand and passion for utilizing mobile devices
Ability to quickly learn and apply complex technical information to mobile situations.
Adaptability and attention to finalizing details and duties amidst aggressive time challenges.
Proven track record to creating and executing on highly effective quality processes
Experience driving end-to-end software quality
Strong knowledge of QA methodology and tools.
Experience in writing test plans, test , or test cases.
Is innovative, can simplify, and has relentlessly high standards
Can juggle of multiple releases with multiple dependencies
Able to handle an extremely fast pace while maintaining the highest quality standards
Stack you will interact with:
Technologies: MERN stack: AWS cloud, MySQL, MongoDB, Express, React.js, react-native, Node.js, Kafka, and graph.ql
Architecture: Domain oriented microservice environment, SAAS multi-tenancy
Benefits:
Short-Term and Long-Term Incentive packages
Competitive Compensation
Great office location 1 block from the Grapevine Main Station
20 minutes to North Dallas, 25 minutes to Downtown Fort Worth
Paid Time Off (PTO) – 2 to 4 weeks of PTO granted
401(k) Retirement Plan – 4% match
Medical Insurance & HSA
Dental and Vision Benefit Plans