Technical Project Manager
February 2, 2021
February 2, 2021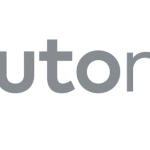 Website automatizelabs automatize
demand driven, supply chain optimization
Automatize is in search for an Technical Project Manager to to help drive the most important projects our company is working on! You will be working with leadership across technology and the entire business to ensure projects are delivered to an industry leading standard.
Come join a Grapevine, TX tech startup revolutionizing the modern-day supply chain. As a member of Automatize, you will play a key role in growing a digital ecosystem focused on automated optimization. We are currently well established within the oil and gas sector and expanding quickly into new complex supply chains.
As a member of the automatize team, you will:
Manage the entire software development life cycle, for key projects, from vision through deployment to ensure timely deliverables, project success, and quality
Identify potential issues and risks as early as possible and work collaboratively to resolve them
Implement best practices and proven methodologies for managing projects, including lessons learned from previous projects
Manage internal (and external where needed) relationships and expectations
Document all project artifacts and ensure that they are complete, organized, and stored appropriately
• Actively learn and fully understand our business model, product offering, go-to-market, etc.
Take a leadership role within automatize, empowering, motivating, and supporting team members to do their best work
Communicate frequently with team members and stakeholders on status, project risk, timelines, etc.
Foster strong partnerships with customers, stakeholders, and sponsors
Ensure that all project objectives align with our company goals, and ensure that all team members are clear on project objective at all stages.
Stack you will interact with:
Technologies: MERN stack: AWS cloud, MySQL, MongoDB, Express, React.js, react-native, Node.js, Kafka, and graph.ql
Architecture: Domain oriented microservice environment, SAAS multi-tenancy
Benefits:
Short-Term and Long-Term Incentive packages
Competitive Compensation
Great office location 1 block from the Grapevine Main Station
20 minutes to North Dallas, 25 minutes to Downtown Fort Worth
Paid Time Off (PTO) – 2 to 4 weeks of PTO granted
401(k) Retirement Plan – 4% match
Medical Insurance & HSA
Dental and Vision Benefit Plans